About us
close
About us
Boxman is an independent international mover which provides worldwide door-to-door services to private citizens, corporate accounts and government agencies.Our aim is to provide a full-service approach that not only meets our clients' needs, but exceeds their expectations.
Our focus on quality has enabled us to build a strong reputation and lasting relationships with both our clients and other agents around the world.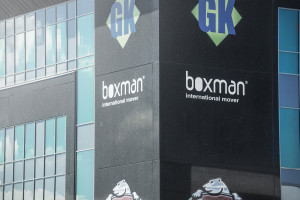 ….and it's a reputation we plan on keeping.
Survey & Quotation
close
Survey & Quotation
It all starts here....
… to be honest, relocating can be an exhausting task, both physically and mentally, if not planned properly. We therefore believe that the first stage of any move should be to perform a thorough pre-move survey where our intent is not only to get an overview of all of the physical aspects of your move, such as volume, access to your residence, special requirements, etc., but also to listen to your specific requests, requirements and concerns. We'll let you do the talking and we'll do the listening.
The survey results and overall picture will then form the basis of our quotation and aid us in planning and executing your move as efficiently as possible, easing your concerns and making your move hassle free and as smooth as possible.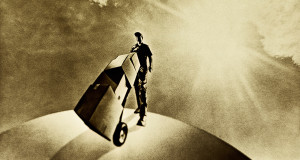 The pre-move survey and quotation is performed free of charge and at no cost to you. Should you choose to use one of our competitors, then feel free to do so and view our survey and quotation as a free consultant's opinion.
We're betting that you won't….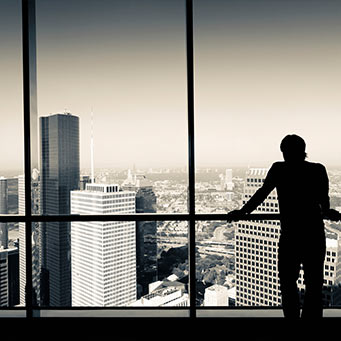 Door to Door Worldwide
close
Door to Door Worldwide
Established in 2001, Boxman has extensive experience with worldwide door-to-door service.
We are located in Stavanger, situated on Norway's west coast. The international flavor of the region stems from the dominance of the oil and gas industry and NATO/US Element/JWC. Every year thousands of people move in and out from all over the world. The demand for international removal services is therefore high.
Boxman provides a full-service approach to international moves. This includes packing, customs advice, help with paperwork and customs forms, customs handling export and import, temperature controlled storage for short- and long term storage, crating of fine arts and precious design furniture.
Shipments are loaded into 1×20′ or 1×40′ containers. Smaller shipments are loaded into custom built crates or specialized wooden crates, called liftvans, with a standard size of 6 m3 each. Boxman is a specialist in packing, handling and shipping of liftvans worldwide and is licensed by the Norwegian authorities to produce and mark wood packaging materials in accordance with ISPM 15.
Our membership in the IAM agent network enables us to provide a safe and high quality door-to-door move to any corner globally.
Customs & Documentation
close
Customs & Documentation
Pre-planning is everything.....
….in many countries the import procedure is complicated and requires that all necessary documentation be obtained well in advance of the arrival of your shipment. In some cases, it must be obtained and pre-approved before your move actually begins.
Boxman stands for reliability, professionalism and trust. Our comprehensive knowledge of foreign customs procedures, rules and documentation requirements, along with our agent network, allows us to arrange smooth and swift export and import customs clearances worldwide. We take full responsibility for all customs handling relating to your move, both import and export.
In order to arrange the importation of household goods to Norway, we will need a copy of the inventory list, a copy of your passport, your personal Norwegian ID number (11 digits) and a completed and signed copy of the Norwegian Customs Declaration Form.
For the importation of vehicles, motorcycles, etc., please contact us as this can be case specific.
For more general information regarding importing to Norway, please visit the Norwegians Customs website, www.toll.no.
Agent network by IAM
close
Agent network by IAM
Boxman is an overseas member of the International Association of Movers (IAM), which is the moving industry's largest global trade association. With more than 2000 members, it comprises companies that provide moving, forwarding, shipping, logistics and related services in more than 170 countries. Since 1962, IAM has been promoting the growth and success of it's members by offering programs, resource and membership protections and unparalleled networking opportunities to enhance their businesses and their brands. IAM's headquarters is currently located in Alexandria, VA, a suburb of Washington DC. (www.iamovers.org)
Code of Ethics of the International Association of Movers
The following Code of Ethics provides IAM members with a set of guidelines to assist them in understanding the difference between "right" and "wrong" and in applying that understanding to their dealings with clients and other IAM members.
Members shall acknowledge and respect the cultural differences among all members
Members shall conduct business in a responsible and professional manner
Members shall deal fairly with all customers, Association members, and other business entities
Members shall adhere to a policy of honesty and integrity in accordance with generally accepted principles of professional conduct.
Members shall be forthright and truthful in their professional communications.
Members shall abide by all lawful agreements to which they are a party, including agreements with customers, the Association and Association members.
Members shall pay their obligations. Members shall strive to comply with all applicable laws and governmental regulations.
A Members shall not compete unfairly with other Members. Members shall refrain from engaging in any activity which discredits the Association or any of its Members.