Survey & Quotation
… to be honest, relocating can be an exhausting task, both physically and mentally, if not planned properly. We therefore believe that the first stage of any move should be to perform a thorough pre-move survey where our intent is not only to get an overview of all of the physical aspects of your move, such as volume, access to your residence, special requirements, etc., but also to listen to your specific requests, requirements and concerns. We'll let you do the talking and we'll do the listening.
The survey results and overall picture will then form the basis of our quotation and aid us in planning and executing your move as efficiently as possible, easing your concerns and making your move hassle free and as smooth as possible.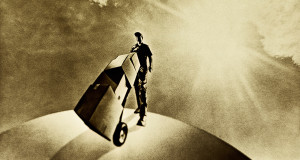 The pre-move survey and quotation is performed free of charge and at no cost to you. Should you choose to use one of our competitors, then feel free to do so and view our survey and quotation as a free consultant's opinion.
We're betting that you won't….